CASUN C2-22 Latent Lifting AGV Obtains MTBF Certification
Recently, CASUN's stealth lifting AGV, one of the company's standard smart AGV products, has received the MTBF (Mean Time Between Failures) certification of 2,000 hours (equivalent to 83 days of uninterrupted operation) in accordance with normal operating conditions. This is a huge recognition of our product quality and reliability, as well as the result of our pursuit of excellence.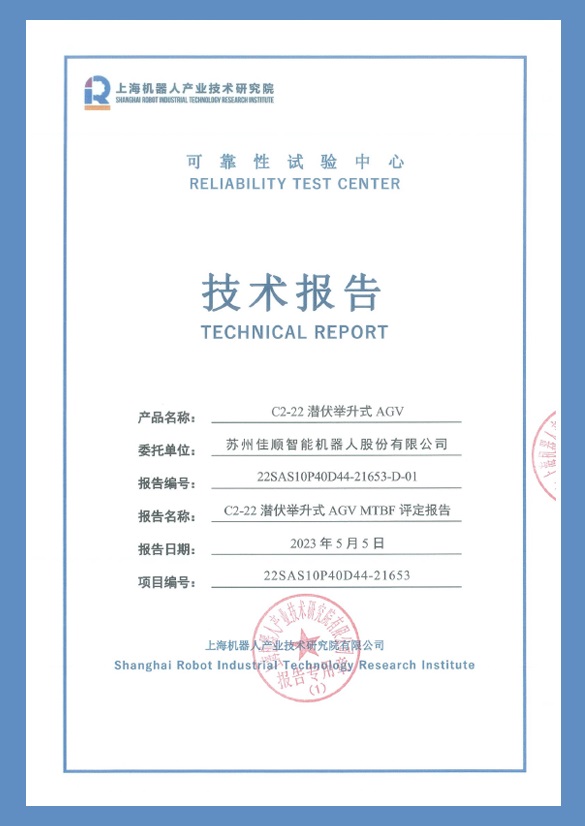 MTBF(Mean Time Between Failure) is an important indicator used to measure product reliability, especially for electrical products. It is measured in hours, and reflects a product's time quality and ability to maintain function within a specified time period.
MTBF represents the average amount of time a product works without failing under normal usage conditions. The certification of an AGV from CASUN for operating beyond 2,000 hours without the need for repair or failure during normal operation represents our product's superior quality and long-term stability.
In highly competitive industries such as new energy, automotive and parts, and 3C, selecting a more reliable product means less downtime and maintenance losses, ultimately reducing costs and increasing efficiency to enhance business competitiveness.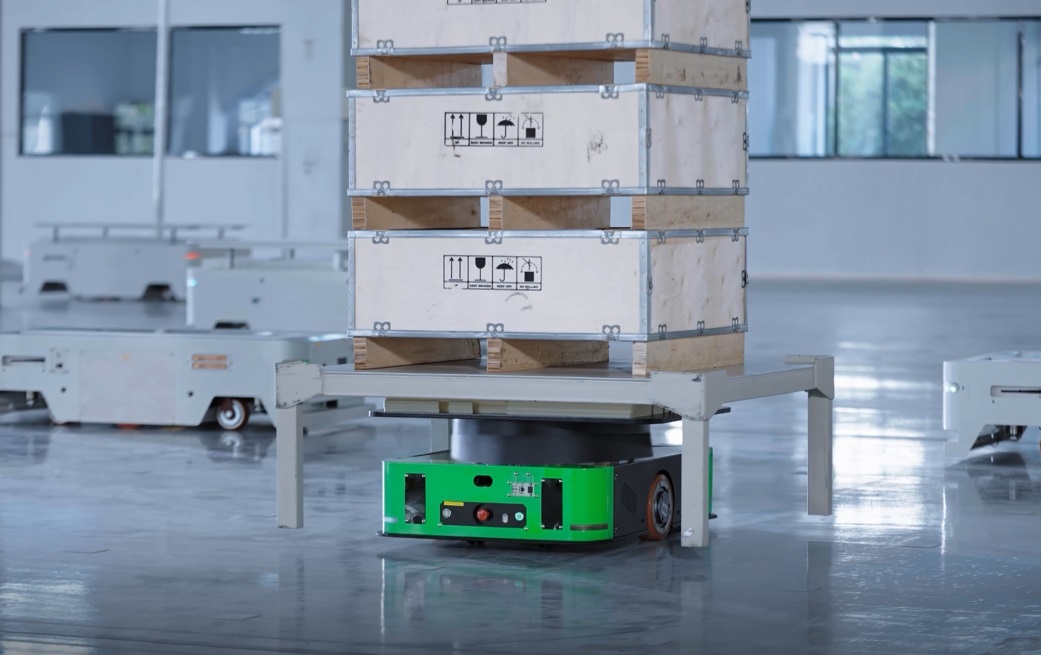 CASUN strictly controls product quality
For the past 16 years, CASUN has always adhered to strict quality control standards for every component and system of our products. After multiple rigorous tests and verifications, we ensure the consistency and reliability of our mobile robot products in the production process. After dozens of functional tests, we conduct extensive 1:1 scene simulation tests to mimic various usage scenarios and working environments, testing our products' reliability under different conditions, including long-term operation, temperature changes, vibration, and impact.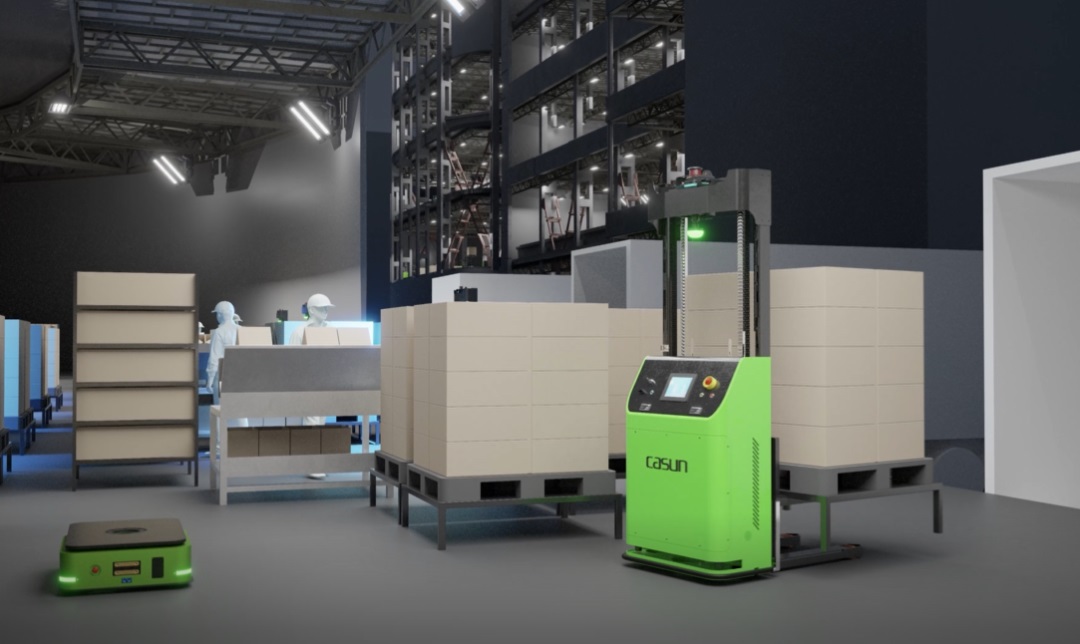 Through continuous improvement and optimization, our mobile robot products have made significant progress in quality and reliability. The MTBF certification is the result of our continuous efforts, which demonstrates our high standards in product design, manufacturing, and testing.
This is also the key reason why top customers from various industries feel confident in choosing CASUN. Our products have undergone strict testing and verification, and perform stably and reliably in all application scenarios. Whether in warehousing logistics, intelligent manufacturing, or other fields, our products can meet and exceed customer expectations.
We will continue to devote ourselves to continuous improvement and innovation, and ensure that our mobile robot products always maintain a leading position in the industry. We will continue to pay attention to customer needs, providing high-quality smart logistics solutions, and offer more high-quality mobile robot products and services.