With the changing global environment and the impact of factors such as the pandemic, international relations, and regional crises, the cost of raw materials, logistics transportation, labor, and other factors have significantly increased, exacerbating the growth of enterprise operating costs. At the same time, domestic land resources are becoming increasingly scarce, and rent for sites is getting higher, leading to a continuous rise in enterprise land costs. Enterprise operations also increasingly emphasize cost reduction and efficiency improvement, such as narrowing down production and warehouse operation areas to enhance space utilization, investing in more efficient production equipment, and improving operational efficiency while reducing unit operating costs.
1. Upgraded AGV mobile robots products help enterprises improve efficiency
Meeting the needs of customers in a timely manner is the requirement of CASUN Intelligent's "customer-centric" service philosophy. Through more than 2,600 successful delivery projects, CASUN Intelligent has gained a better understanding of customer needs. Considering the demand for customer efficiency improvement and the trend of narrow production and storage layouts, CASUN Intelligent, the professional AGV manufacturer, continuously updates its products and upgrades its lifting series products by launching the "small size, great wisdom" C-22B product, which has a higher load, smaller size, faster speed, and higher operational efficiency!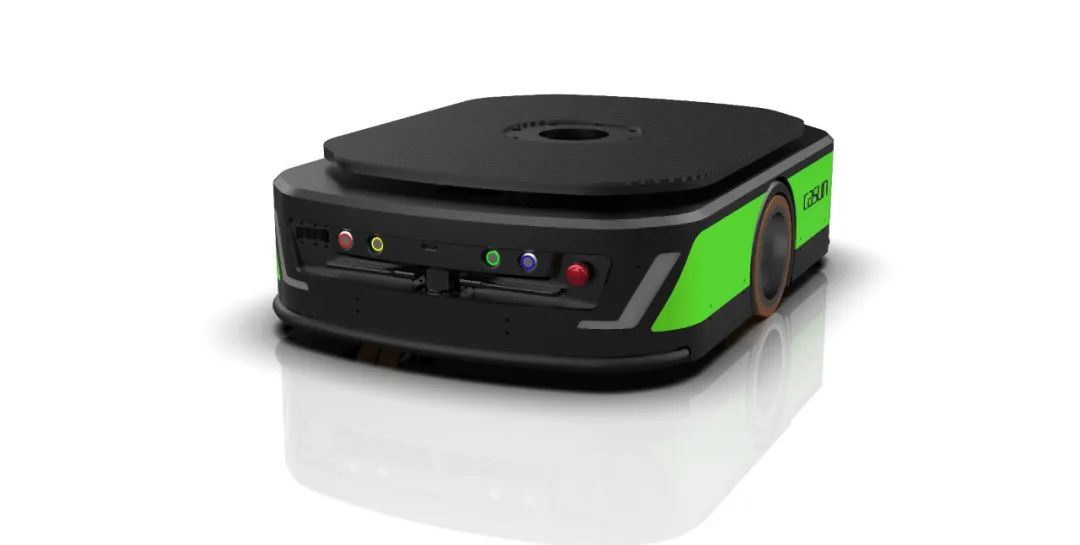 1. C-22B basic parameters
Rated load capacity of 1000KG and a self-weight of only 150KG; The body size is only L940*W650*H250 (mm); Walking speed of up to 120m/min; Fully charged in only 1 hour when completely discharged;
2. Product introduction
The C-22B lifting AGV mobile robot can hide under the material cart and lift the entire material cart for transportation by lifting it up. It can work in narrow passages and restricted spaces by turning and rotating in place.
Product advantages:
Flexible operation: small size, flexible movement, and equipped with 90-degree turning and 180-degree rotating and turning functions; suitable for narrow space situations;
High positioning accuracy: the first positioning accuracy is ±10mm, and the second positioning accuracy can reach ±5mm;
High operational efficiency: the traveling speed is 2m/s, equipped with full servo drive, can quickly improve speed and has a fast rotation function (rotating in place only takes 3 seconds);
Strong environmental adaptability: support for multiple navigation modes, with self-learning map functions, can update the operation map autonomously according to changes in the scene, greatly improving environmental applicability;
Elevator access: with the AGV control system, it can be linked with a regular elevator and can operate across floors;
Cluster scheduling and multi-machine linkage: equipped with multi-AGV synchronous linkage scheduling function, applicable to a variety of complex large-scale material handling scenes;
Simple operation: autonomous operation according to scheduling instructions, without the need for manual intervention during the operation;
Self-diagnosis of faults: with a comprehensive self-diagnosis function and remote fault diagnosis and self-recovery functions;
Autonomous charging: when the power is low, it can autonomously go to the charging station for automatic charging, realizing 24-hour operation without manual intervention;
Multiple safety protections: equipped with laser obstacle detection sensors, mechanical anti-collision devices, and sound and light warning devices, ensuring safe operation.
2. Case sharing of AGV mobile robots application scenarios
The C-22B continues the strong functions of the same series of products, and with its advantages of high load, small size, fast speed, and high operating efficiency, it is suitable for large intelligent production lines, warehousing and logistics sorting, and transportation scenarios in new energy, automobiles and parts, 3C electronics, logistics, medicine, clothing, and other industries.