On April 28, 2021, the series of laser navigation forklift trucks developed by CASUN passed the China Robot Product Testing Certification (CR certification for short), which is certified by the China Software Evaluation Center. This marks that the CASUN has been recognized by the national authority in many aspects such as product safety and reliability.
1. CASUN's products laser navigation forklift obtained CR certification
Robots are irreplaceable and important equipment in advanced manufacturing, and their R&D, manufacturing, and application are important symbols to measure a country's technological innovation and high-end manufacturing level. Under the strict testing standards, according to the national standard GB5226.1-2008 "Mechanical and Electrical Safety Mechanical and Electrical Equipment Part 1: General Technical Conditions", GB/T 15706-2012 "General Principles of Mechanical and Electrical Safety Design Risk Assessment and Risk Reduction" As well as the general standard CR-1-0303TS of the robot industry: 2018 "General Technical Specifications for Logistics Robots", CASUN laser navigation forklift series products received a 3-day on-site physical inspection, and successfully passed the inspection. This fully reflecting the classic brand quality first, and safety is the most important responsibility of large enterprises.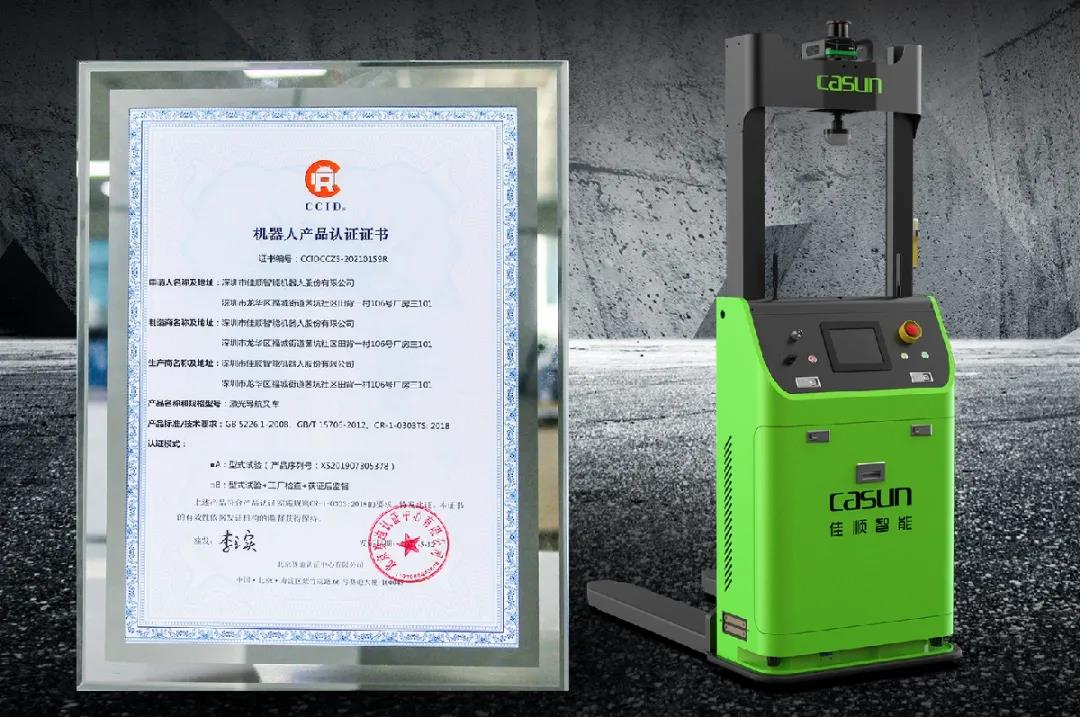 The process of applying for CR certification for this series of intelligent forklift trucks is also a process of self-examination and self-improvement by CASUN. CASUN strictly complies with the national standard operation specifications and safety inspection requirements, and conducts its own manufacturing process, inspection and testing process and user operation process. Conduct a comprehensive safety assessment, from component selection to complete machine assembly testing, pay attention to every detail, eliminate every potential safety hazard, and strive to deliver high-quality, high-efficiency AGV products to all customers.
2. CASUN's AGV control system makes AGV products better
CASUN laser navigation forklift has strong environmental adaptability, no need to adjust the infrastructure, according to the operation requirements, the AGV intelligent control system independently developed by CASUN can independently plan the route to improve the operation efficiency. The obstacle avoidance radar system is equipped with safety edge protection, which can automatically detect and identify obstacles within a safe distance, automatically monitor and display, and automatically avoid. To reduce labor costs, optimize personnel structure, strengthen safe operations, and improve production efficiency, CASUN will provide customers with efficient and safe integrated solutions for smart logistics.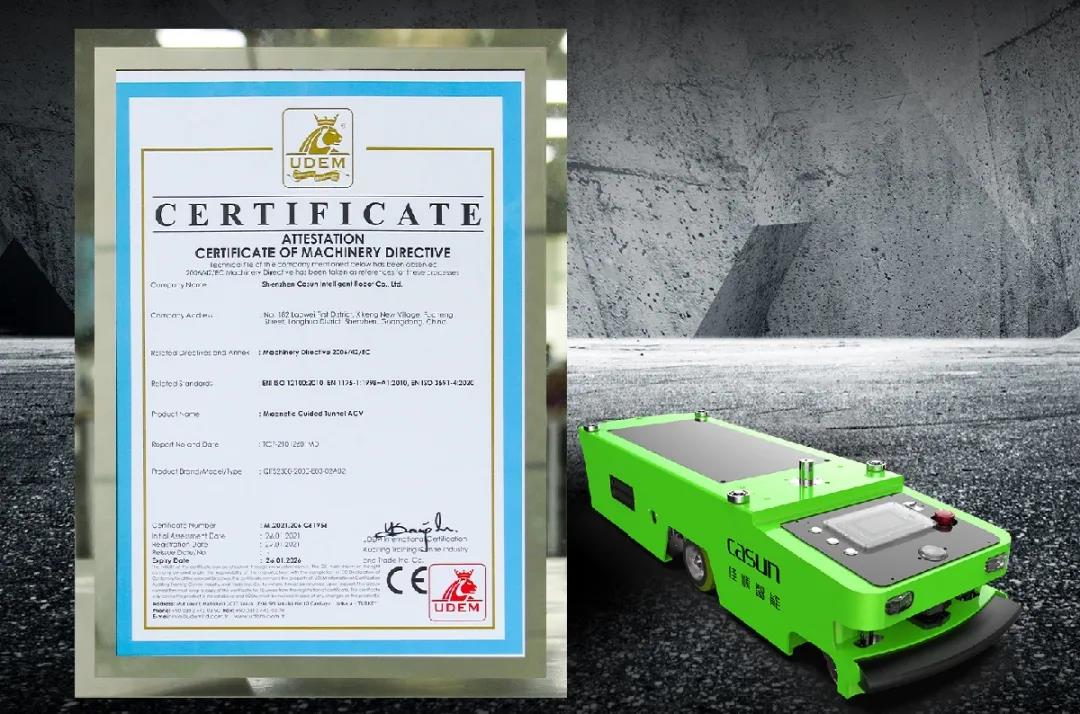 Before CR certification, CASUN has also passed the product safety mandatory conformity certification of EU countries, namely CE certification. The AGV products of CASUN are exported to overseas and have obtained a pass for the EU market.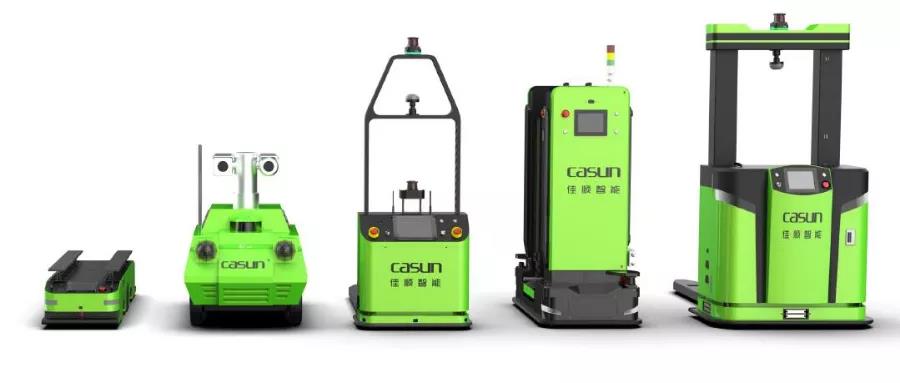 Shenzhen CASUN Co., Ltd. (hereinafter referred to as "CASUN"), founded in 2007, is a leading brand enterprise with AGV mobile robots as its core products in China. So far, CASUN has designed and provided 2100+ AGV system solutions for customers, and has produced more than 16,000 AGV products of various types, which are used in various types of enterprises.
Over the years, CASUN aims to meet the professional AGV needs of customers, strives to develop special AGVs in various industries, and provides customers with professional and meticulous design and planning solutions, more cost-effective products and better after-sales service, standing in the customer's favor. angle to solve its worries. The company takes the realization of intelligent manufacturing for customers as its own responsibility, bases itself on the present and looks into the future, and sincerely cooperates with customers to create a better future!