Narrow aisle super smart forklift : F8 -mini handling forklift +F10 mini stacking forklift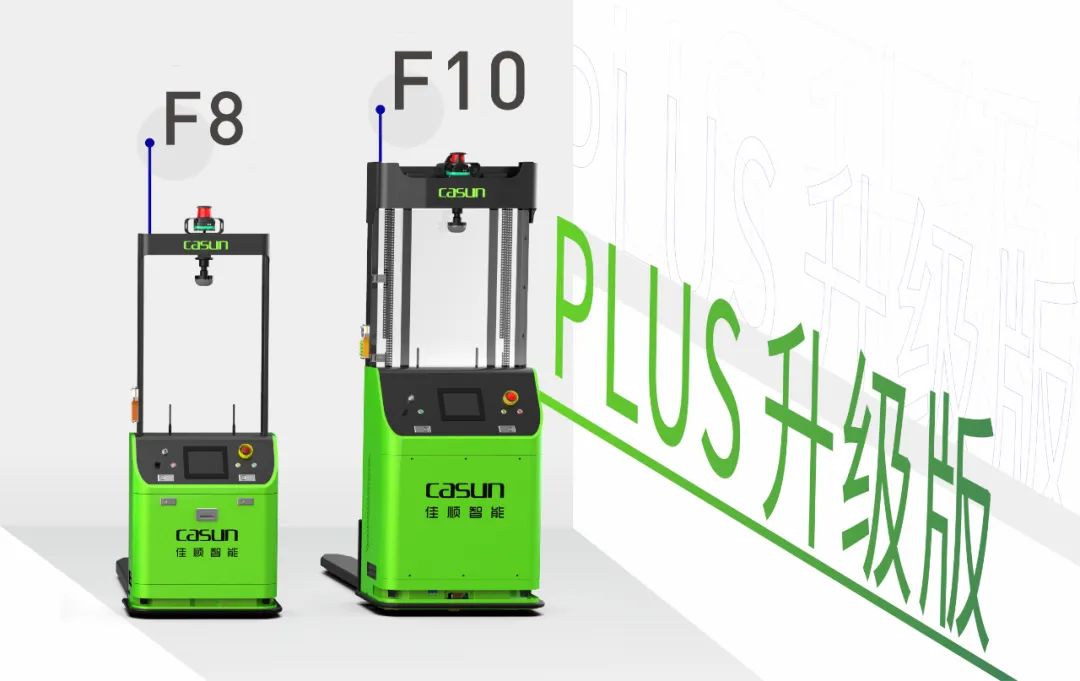 Ⅰ. Background of market demand for material handling forklifts
Land resources are becoming increasingly tight, site rents are getting higher and higher, land costs for enterprises are rising, and production and warehouse operation areas are getting narrower and smaller. In order to maximize the space utilization rate, enterprises expect the current warehouse lanes to become as narrow as possible, and maximize the storage height to improve space utilization to keep up with the profit needs of enterprises. More and more enterprises begin to choose to use narrow lane forklifts.
Ⅱ. The material handling forklift product advantages
Casun Intellingent is the first enterprise in the field of mobile robots (AGV) to successfully develop and deploy narrow-aisle intelligent forklifts. It is also the only AGV mobile robots enterprise with mature ultra-narrow aisle intelligent forklifts with a width of less than 900MM. The products are mini-stacking Forklift F10, mini handling forklift F8 as representatives. So what are the advantages of narrow aisle forklifts over ordinary handling forklifts?
1. Save space and improve the overall utilization rate of the warehouse; compared with the general reach forklift, the aisle width is as low as 800MM (775MM for Casun products ), which greatly improves the space utilization rate.
2. Higher efficiency in handling and fork picking; intelligent narrow-aisle forklifts run at high speed and can work uninterruptedly, making the operation more efficient.
3. Cost savings; the use of intelligent narrow-aisle forklifts can save warehouse space and replace traditional labor, thereby saving site rent and labor costs.
Ⅲ. Material handling forklifts continue to develop and improve performance
CASUN adheres to "customer-centric, striver-oriented, innovation-oriented", continuous technological innovation, market demand-oriented, and constantly develops products that meet customer needs and improves product performance. The application of narrow-aisle forklifts has become wider, and the application scenarios are constantly improving. The large-tonnage, high-lift narrow-aisle intelligent forklift products are also in constant demand in the market. In order to meet the market demand, the products have been upgraded again. product lift height and nuclear load capacity.
Ⅳ. The product introduction of material handling forklift
Narrow aisle intelligent forklifts are mainly used in industries with high site usage costs, compact production lines or storage, such as auto parts, logistics industry, cold chain storage and other industry usage scenarios, which have high requirements for site utilization.
1. Brief introduction of mini stacker forklift F10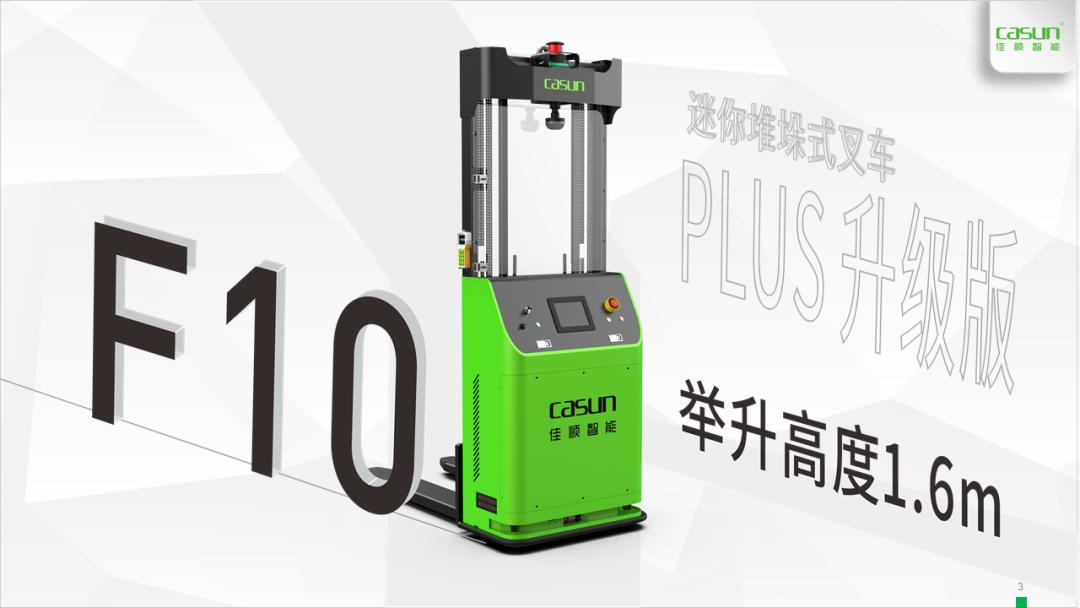 The F10 mini stacker forklift has a compact design and can reach a speed of 72m/min when running at full load. After the upgrade, it has the ability to lift 1600mm. The minimum requirement for the width of the logistics channel can be 900mm (minimum 1200mm for ordinary forklifts ), which improves the utilization of the site. And the positioning accuracy is high, the primary positioning accuracy is ± 10mm, and the secondary positioning accuracy can reach ± 5mm.
2. Introduction of Mini Handling Forklift F8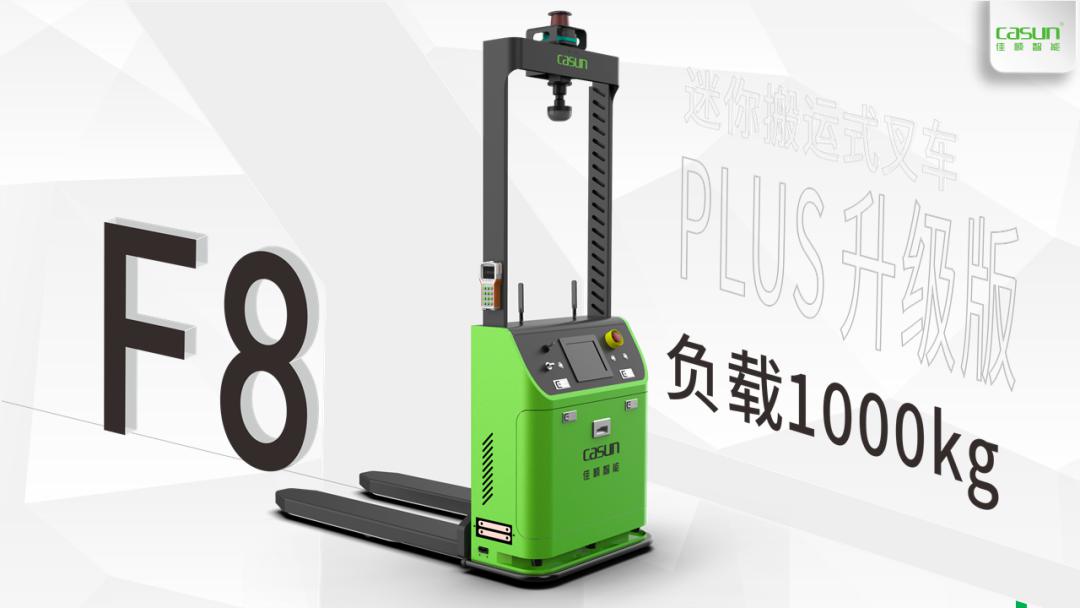 The F8 mini handling forklift has a compact design and can perform handling work in narrow aisles. When the turning radius is limited, it can turn 90 degrees and turn 180 degrees on the spot, which can achieve a site utilization rate of more than 20% ; and high positioning accuracy, The primary positioning accuracy is ± 5mm, and the secondary positioning accuracy can reach ± 3mm ; the upgraded product has a load of 1000kg, which has wider applicability.