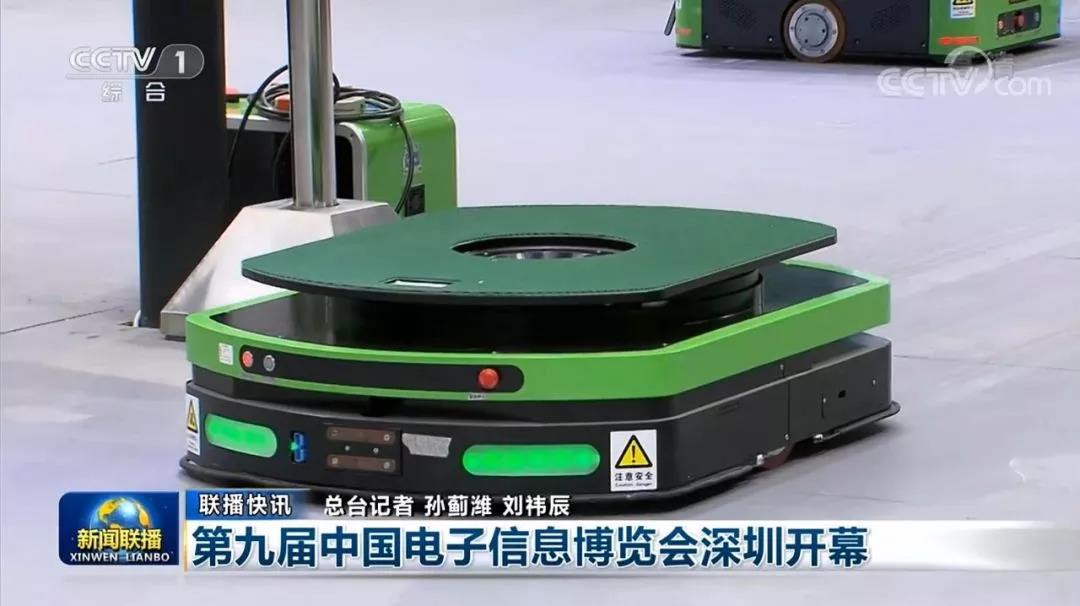 On April 9, 2021, the 9th China Electronic Information Expo (CITE) was grandly opened at Shenzhen Futian Convention and Exhibition Center. As a grand event in the electronic information industry, this CITE exhibition is grand in scale, bringing together many well-known companies in the industry to participate. As a leading brand in the intelligent manufacturing industry, CASUN has attracted much attention since its debut with many popular products!
1. The grand occasion of the exhibition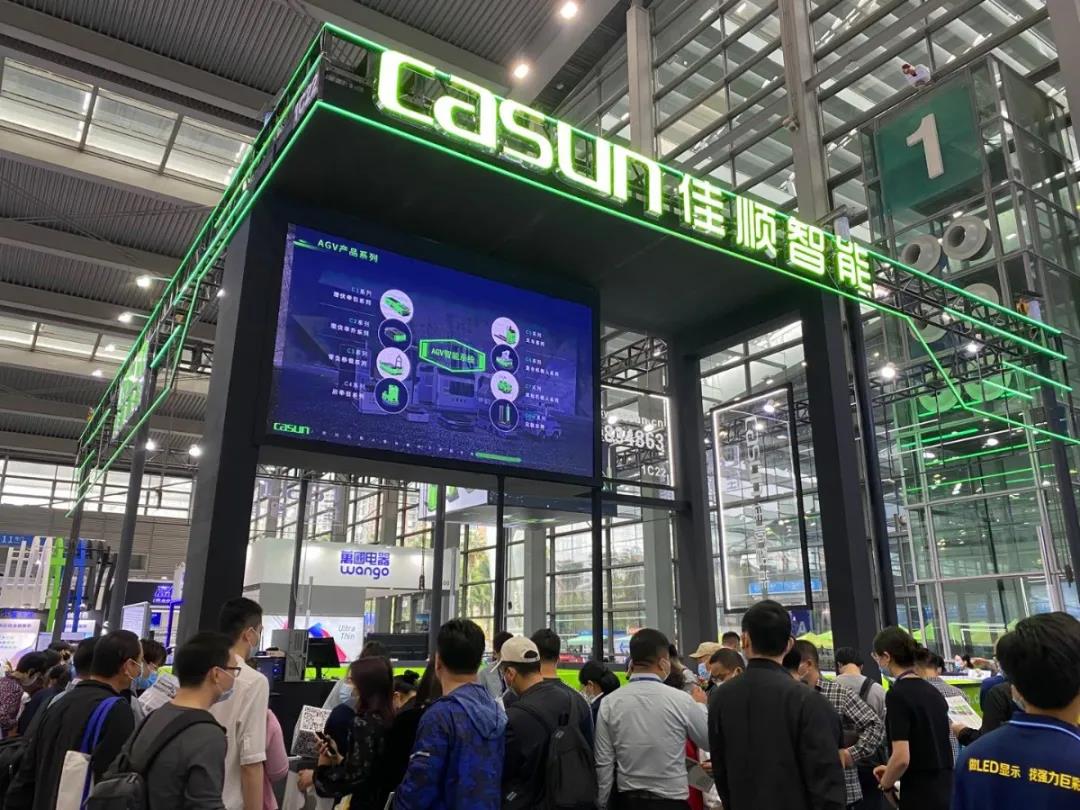 In this exhibition, CASUN's booth design is simple and generous, with innovative green + cornerstone black color matching to highlight the vitality and pragmatism of the brand. With years of forward-looking market layout, sense of responsibility and application technology innovation ability in the industry, it has received high attention and expectations from exhibitors, media and industry leaders.
Tonight, CCTV-1 "News Network" reported the four innovative technology products exhibited by CASUN in this exhibition, demonstrating the strength of CASUN's technological innovation. CASUN follows strict quality standards from product development to manufacturing, and the lean management of the product life cycle is recognized by the industry, accurately analyzing and responding to customer requirements, high-quality, high-configuration AGV products. On the first day of the exhibition, old and new friends of CASUN gathered at the CASUN booth to share innovative technologies, exchange industry experience, and discuss industrial development.
2. CASUN's show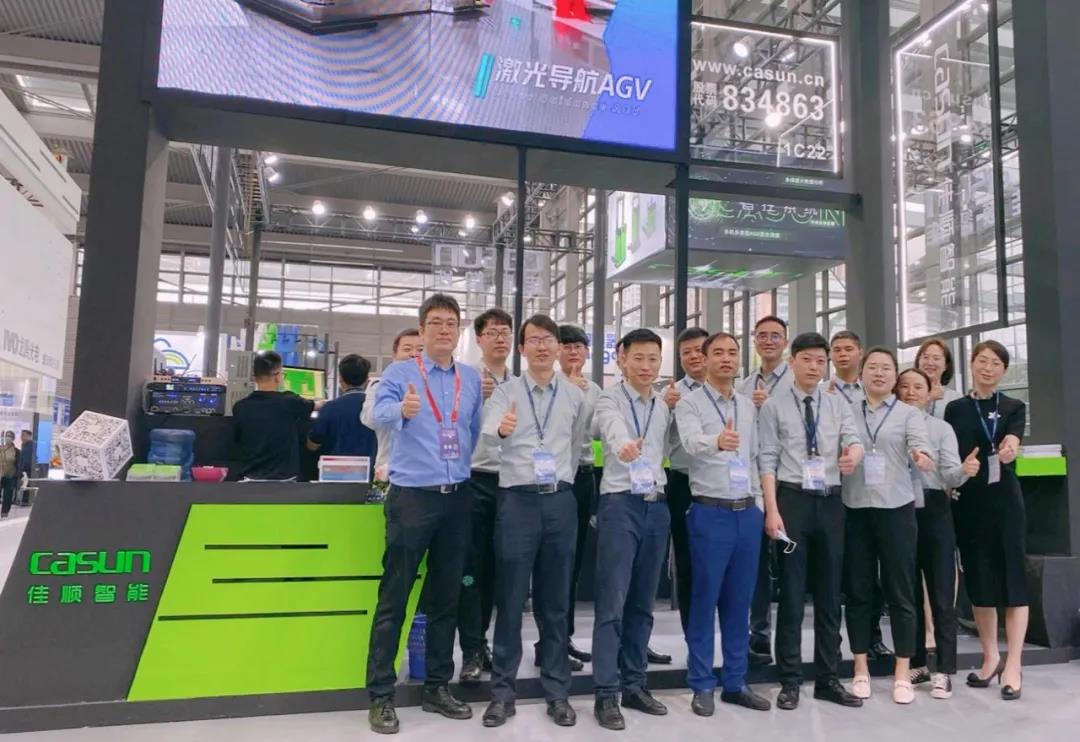 High-quality products are the core of CASUN, and high-quality service is the spirit of CASUN. The CASUN partners at the scene were full of energy and received every exhibitor with careful, patient and considerate service, full of energy and confidence!
3. Industry sharing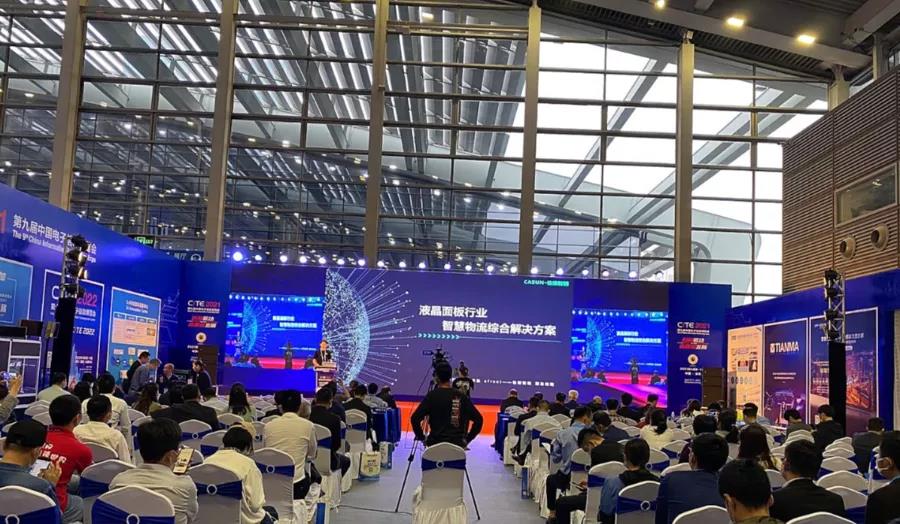 During the exhibition, Li Yan, deputy general manager of CASUN, attended the keynote forum of the China International Display Industry Conference on behalf of the company and delivered a speech on "Comprehensive Solutions for Smart Logistics in the LCD Panel Industry". In his speech, Vice President Li Yan described the development trend and driving factors of smart logistics from the definition, development stages, functional modules, and technical architecture of smart logistics.
At the same time, Vice President Li Yan described that CASUN has focused on the development of a variety of load transfer series and forklift series products for different application scenarios in the LCD panel industry, and has continuously polished and upgraded according to customer needs to achieve full production process coverage. Through the self-developed intelligent control system and eight series of products, CASUN intelligent logistics will meet the diversified production modes of different industries, thereby reducing costs and increasing efficiency.
Since its establishment, CASUN has actively responded to market changes and developed steadily in technological innovation. In this exhibition, CASUN brought many classic innovative products to the show, presented the advanced technical strength of CASUN to the industry, and presented the CITE 2021 grand ceremony.