On May 12th, the third Suzhou Robotics Industry Development Conference with the theme of "new technology, new applications and new development" was held in Suzhou, sponsored by the Suzhou Robotics Industry Association.
CASUN, as a representative of the Suzhou robotics industry, was invited to participate in the conference. Together with government agencies, industry organizations, research institutes, industry enterprises, and investment institutions in the intelligent manufacturing industry, they discussed how to focus on advantages and trends under the background of emerging new technologies and applications, and achieve better development of the industry.
CASUN SLAM navigation tugger robot C4-L1 won the "Suzhou Robotics Innovation Product Award"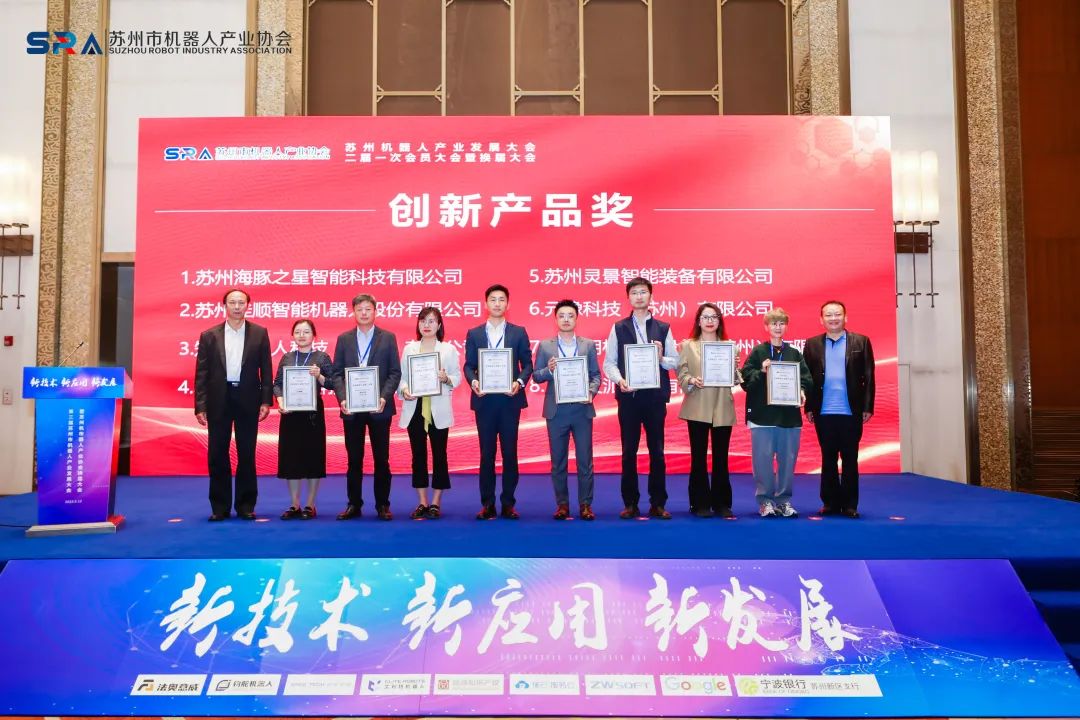 This tugger AGV can haul material carts at the end, automatically hook up and tow, and also place pallets, racks, bins and other goods on the carts for handling.
Main features
Small and flexible, stable operation, strong load capacity, high operation efficiency and flexibility.

Maximum load 1200kg, turning radius 600mm, walking direction can realize forward, left and right turn and backward.
Travel speed up to 60m/min, navigation accuracy ±10mm, the use of mature technology, stable performance of the rudder wheel drive and special control system, a comprehensive realization of the versatility of the system control and modularity, the performance of each functional module is stable.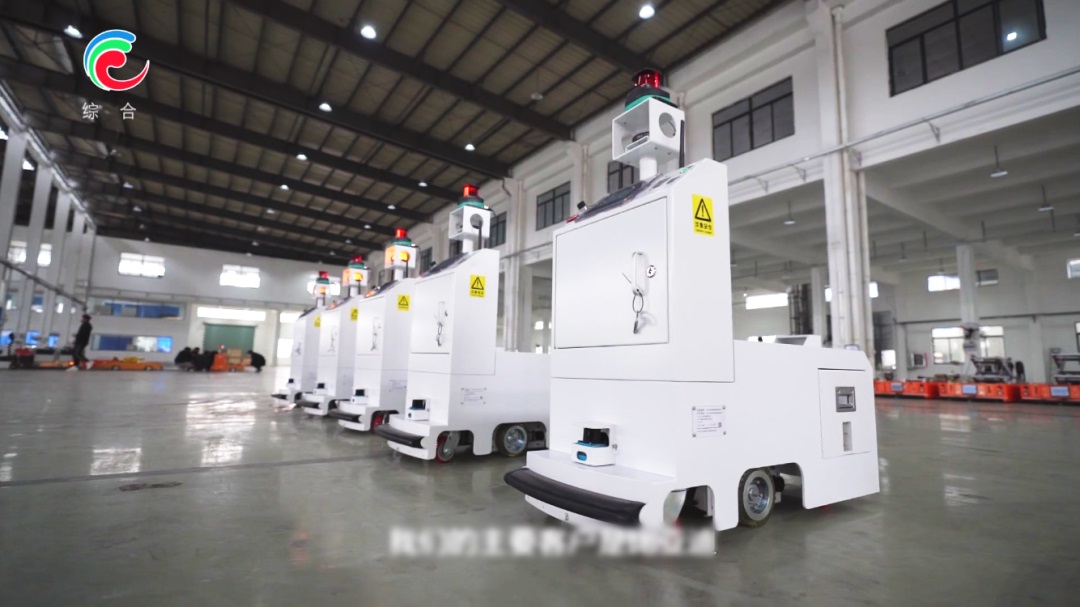 Technical advantages
Laser SLAM field applicability technology upgrade - for the existing laser SLAM positioning in the industrial site there is a relatively large change in the environment, by the serious impact of movable objects, after technical research to optimize the positioning algorithm, the field object change rate from 42% to 60%, but also can be stable operation, significantly improve the SLAM navigation field applicability.
Vehicle controller upgrade - integration of AGV vehicle control system, higher integration, richer hardware interface and stronger performance, only one controller can run VCU, DIU, MCU, vision algorithm, laser SLAM algorithm and other programs; at the same time can be applied to laser SLAM, laser positioning, QR code, magnetic stripe, the application of a variety of navigation mode models.
CASUN 2022 lithium head enterprise flexible production line project won the "Suzhou Robot Excellent Case Award"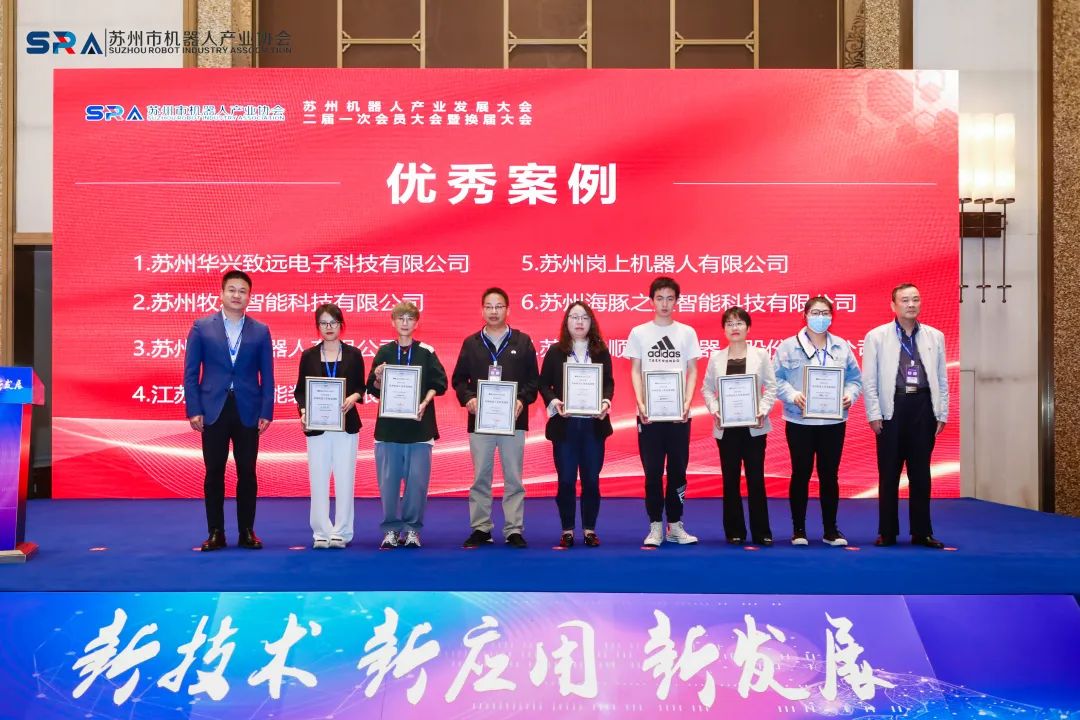 This project is mainly for the battery production workshop to achieve high efficiency, standardization, standardization and intelligence of material transportation, using mobile robot logistics system to achieve the turnover of material/tool transportation at the line side work station.
Solution
The project adopts QR code navigation latent lift mobile robot, automatic charging station , CRMS mobile robot intelligent control system, wireless docking system and CWMS intelligent warehouse storage management system.
CRMS is docked with the customer's MES system, test system, docking station system, EOL test system, etc. The test equipment PLC sends commands, which the CRMS system transforms into tasks assigned to the mobile robots to achieve data sharing and docking, thus improving out transportation efficiency and production efficiency.
The whole area is divided into four test areas, and the CRMS realizes the scheduling of mobile robots for cross-region support according to beat changes and test abnormality alarms, and carries out fluctuating regional triage to ensure that the production beats of different regions are met while guaranteeing minimal capacity loss caused by test equipment abnormalities. In addition, the mobile robots at fire stations are task independent and operate in all areas.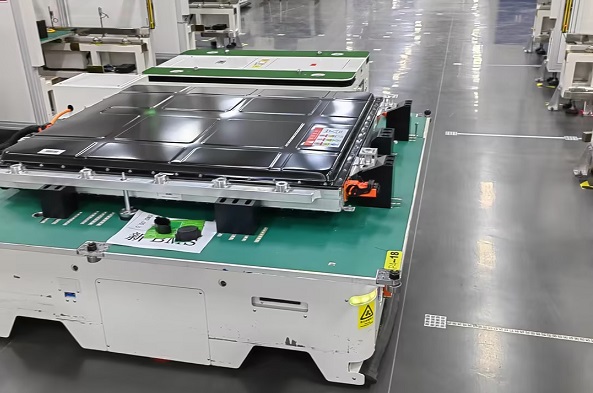 Solution benefits
Enhance production efficiency
Mobile robots automatically go from assembly splice table → test area → test station → unloading splice table → assembly splice table, automatically and efficiently completing the beat requirements, replacing manual loading and unloading and transferring operations to meet mass production capacity.
Improve operation efficiency
Algorithm guidance, task allocation optimization; mobile robot independent learning, dynamic path optimization, to achieve the minimum handling distance; multiple mobile robot scheduling, traffic control; mobile robot independent obstacle avoidance, intelligent charging.
Operation visualization
Task execution visualization, mobile robot operation status visualization, battery power visualization, alarm information visualization, statistical information visualization, operation action visualization.