In 2023, the CASUN innovation product development and product operation system project officially launched, focusing on the new era of explosive products. After the collision and polishing of technology and demand, the upgraded series of products will be showcased!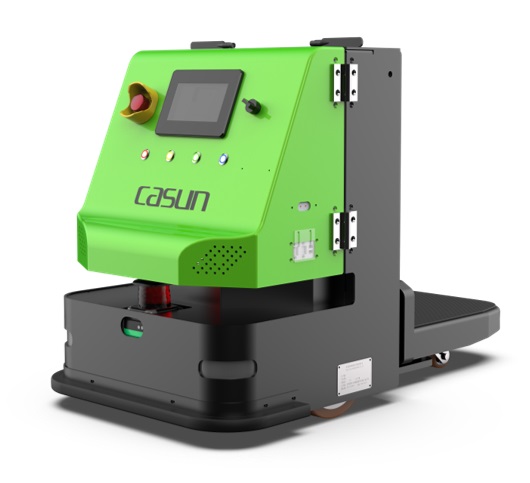 As the cutting-edge technology in intelligent perception, motion algorithms, and intelligent control systems continue to develop, increasingly automated robot forklifts are replacing traditional forklifts and achieving autonomous navigation, automatic charging, automatic picking, automatic loading, and more, improving efficiency and safety in logistics operations.
Robot forklifts will be applied in different scenarios with different requirements. The vast amount of data generated during operation can be effectively collected and analyzed, achieving data-driven management, optimizing logistics operation processes and improving operational efficiency.
C5-B6 SLAM navigation robot forklift features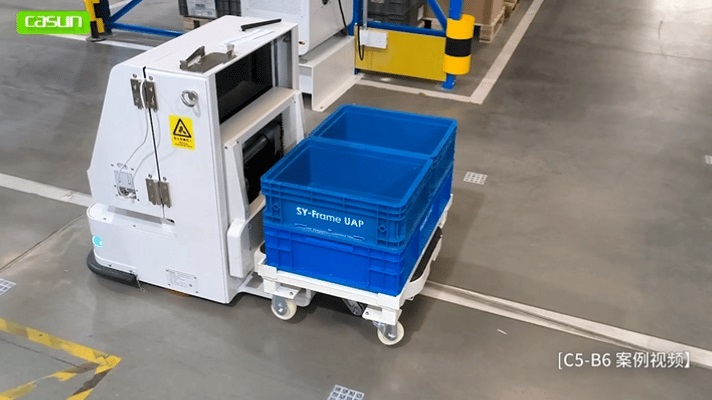 Flexible adaptation
The new launch ahead of the industry brings unique and innovative solutions, providing powerful performance and excellent functionality to easily deal with complex business challenges. It has user-friendly operation and interface, easy to use, compact in appearance, and reliable in design, suitable for various different scenarios with different applications.
Intelligent navigation
No human intervention is required. The SLAM navigation AGV can achieve autonomous navigation without relying on external sensors or pre-building maps. It saves labor, improves work efficiency, and can adjust according to real-time environments, ensuring high-efficiency operations in busy environments.
It can also create high-precision maps, such as ground height, road width, obstacle positions, etc., adapting to different environments, and generating the optimal path, with excellent practicality.
The SLAM navigation AGV detects obstacles in real-time and avoids collision risks with obstacles, other vehicles, or personnel, improving operational safety.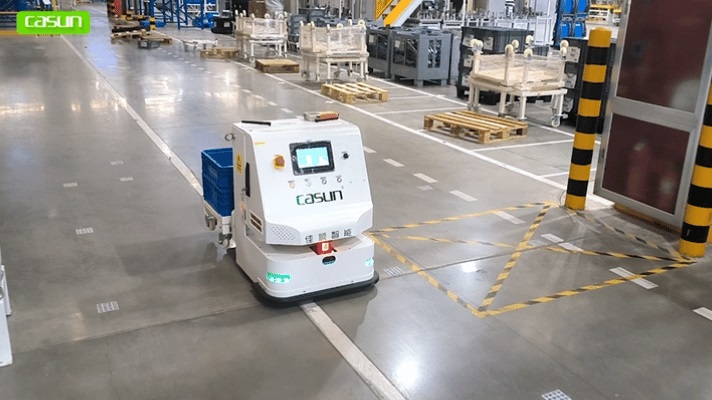 Accurate and efficient
C5-B6 is widely used in automotive and parts, 3C and semiconductor industries, etc. It is suitable for the handling scenario of small material vehicles with flexible body, compact shape and 360° rotating operation, and SLAM technology can provide high precision real-time positioning information and achieve sub-centimeter level positioning accuracy.
SLAM navigation AGVs can operate precisely and plan paths in tight spaces, such as warehouses, production lines or other narrow scenarios, with a rotation diameter of only 1500mm.
Automatically perform material handling tasks, can work continuously 24*7 without stopping, optimize the path to avoid unnecessary driving, reduce time and energy waste, and improve logistics and production efficiency.
Data management
Equipped with intelligent control system, it records and monitors the working status, operation time and material transportation data in real time to optimize the operation process, improve equipment utilization and reduce operation cost, automatically docking equipment for real-time data exchange and sharing, reducing the reliance on manual labor and optimizing the utilization of human resources.