C2-37 SLAM-guided latent lifting AGV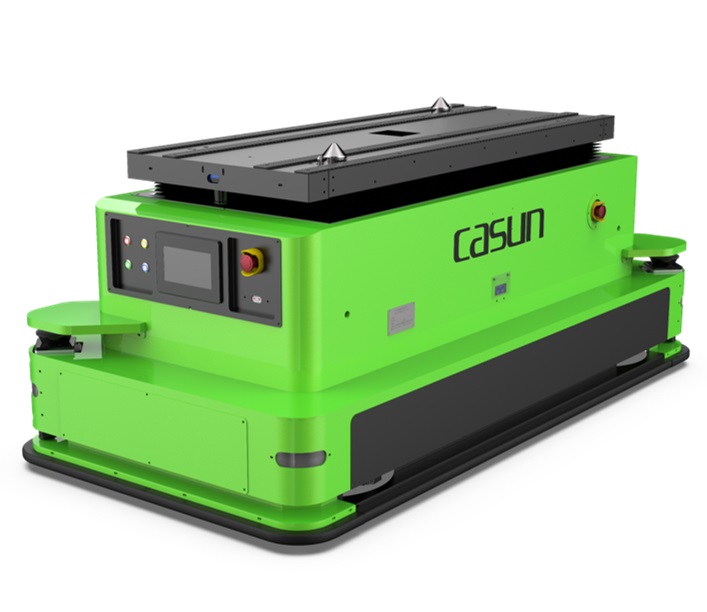 The era of big data has catalyzed more flexible and intelligent upgraded logistics products to identify scenes and their fused information with high accuracy, and to accurately sense and model the surrounding environment through the acquisition of multi-source information in order to complete high-precision, time-consuming and harsh environment work.
Intelligent decision-making, flexible execution and precise control effectively enhance production efficiency, efficiently complete target tasks, unify product quality, guarantee personal safety and autonomously respond to unexpected situations in the execution process. Combined with intelligent decision-making and control at the software level, it further accelerates adaptation to the environment and ensures efficient operation of robot clusters.
Advantageous features of the C2-37 SLAM AGV
Flexible Adaptation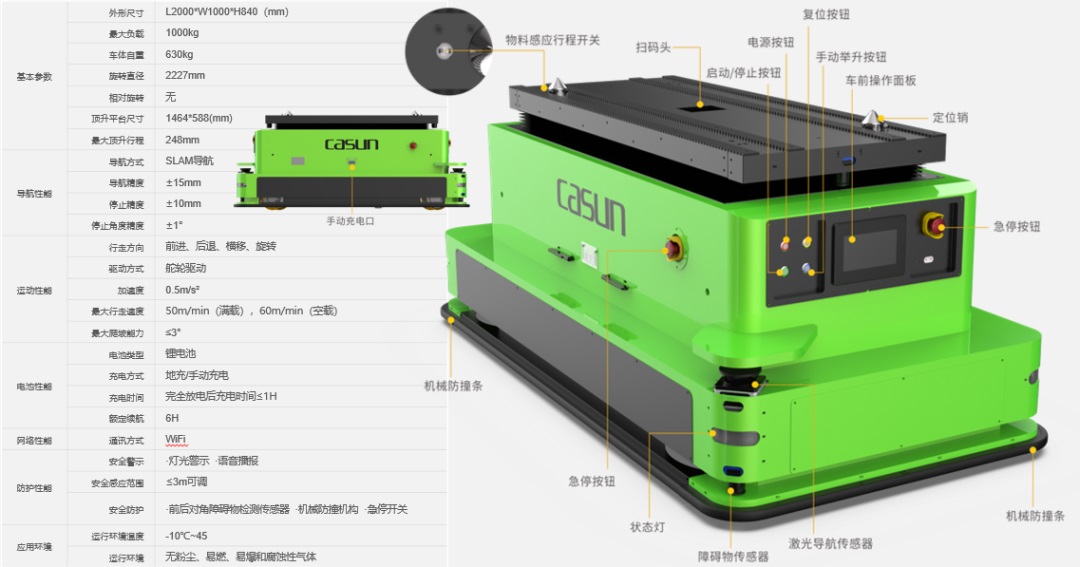 As a new online family members, the value and strength of one can not be missing.
Forward-looking design, strong and durable, polyurethane shock-absorbing casters, to ensure that the ground does not leave traces during walking.
Lifting AGV dare and good at responding to the "on-demand" challenge, the old and new "smart" scene flexible adaptation, the strength of both appearance and performance.
Beyond the ordinary maximum lifting stroke of 60mm, up to 248mm, applicable to a variety of heights of work stations, adapted to a variety of specifications of the battery pack.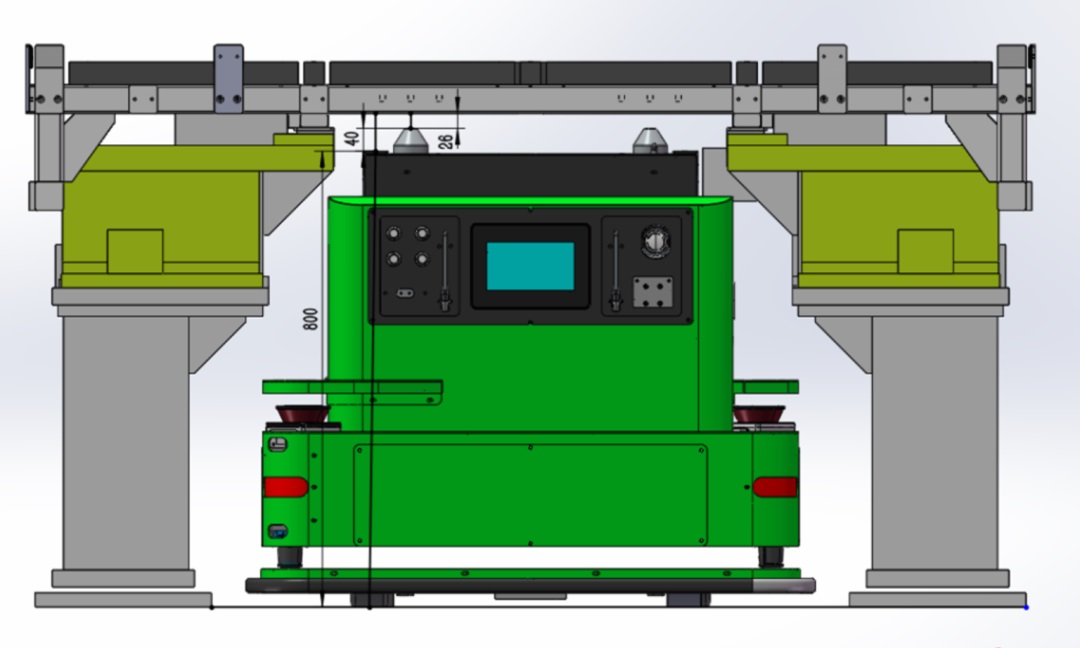 Equipped with sweeping dock and material sensing travel switch, positioning pin, all fall into position before transmitting the signal, so that the lifting AGV to achieve accurate body positioning and material docking, 90 ° turn, 180 ° in situ turn around, 360 ° in situ rotation, lateral movement and other operating methods are also as easy to deal with.
Intelligent navigation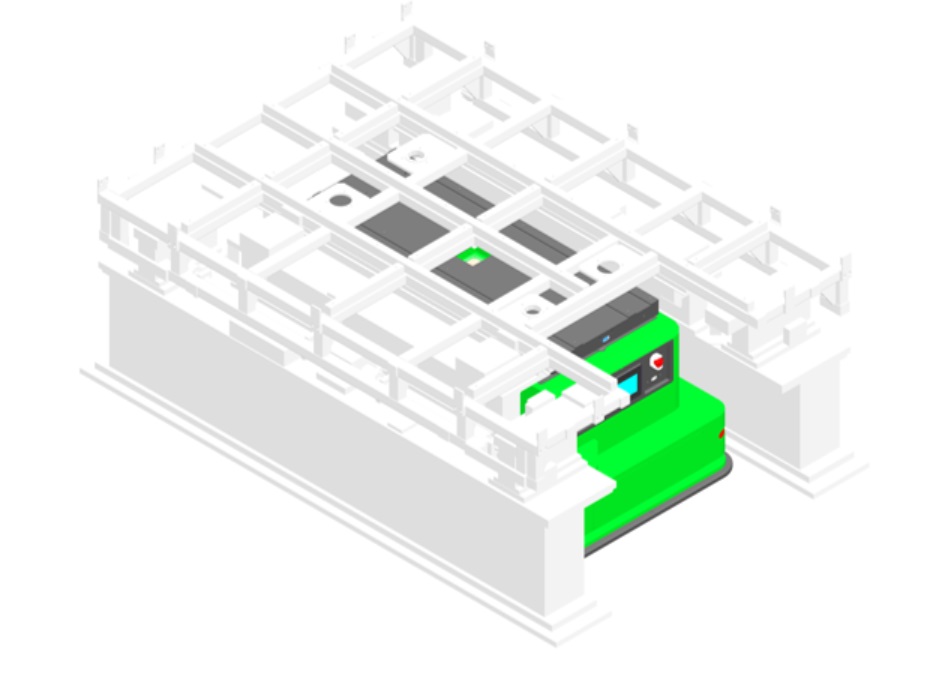 Equipped with dual laser SLAM navigation sensors, it measures and scans the surrounding environment and other landmark objects and identifies them, so as to build the surrounding environment into the navigation map system, effectively reducing auxiliary accessories and improving the stability of operation.
Ensure that SLAM AGV can walk accurately and stop in place, avoiding damage to materials due to irregularities or negligence in human operation. Relying on the high-speed transmission of 5G, SLAM AGV can enhance real-time response and obstacle avoidance capabilities according to various dynamic changes to realize tasks such as automated warehouse management, logistics distribution, etc. Workshop upgrades and site replacement can adjust and change paths according to demand.
Flexible smart nanufacturing
Lifting AGV is widely used in new energy lithium, automotive and parts, machinery manufacturing and other industries. Lifting AGV can be adapted to a variety of battery packs, complete end-to-end transportation of production line materials and parts, etc., and flexibly change destinations and paths in line with production plans to constitute flexible production lines.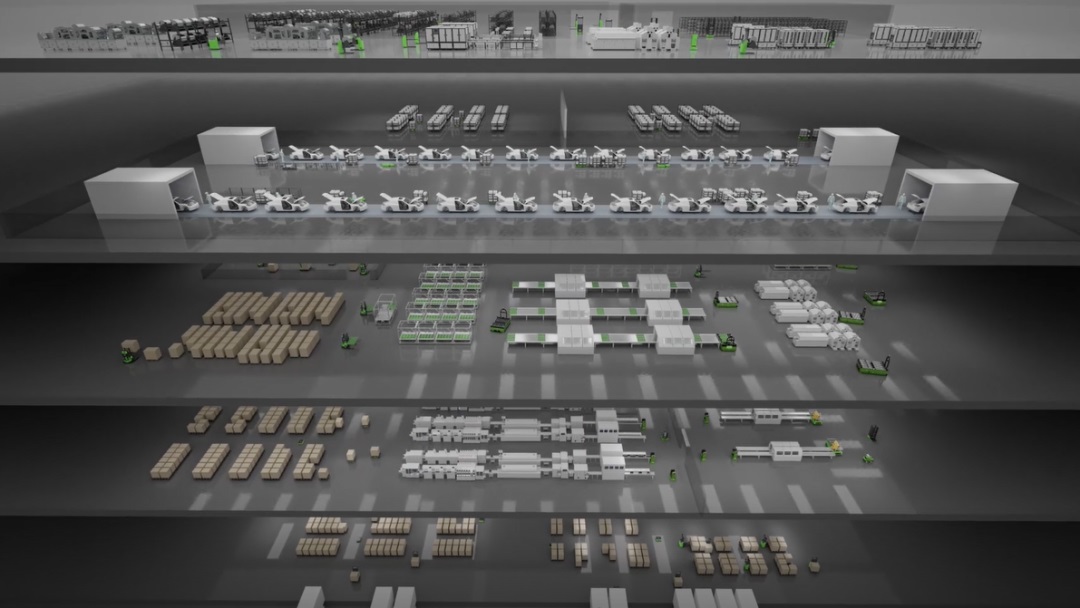 Lifting AGV can save customers' investment in manpower and equipment, replace traditional large conveying lines, change routes and processes by changing procedures, and machines quickly, making scheduling more flexible.
It meets diversified production modes, has a high fault tolerance rate, has the function of mixed line transportation, and can automatically or manually handle failures to resume work quickly, which greatly reduces customer cost investment and improves production turnover efficiency by more than 20%.
The accuracy of warehousing and timely supply of materials reaches 99.99%, and the damage of bad materials during handling is reduced by more than 90%, and the storage management area is reduced by more than 20%.
Multi-protection
With multiple protection functions, replacing guardrails and safety carpets, greatly saving customers' maintenance costs. Reduce unnecessary downtime, automatic deceleration when encountering obstacles, automatic stop when reaching the stopping distance, automatic start when obstacles are eliminated, adjustable induction detection range 0.1~25m, adjustable irradiation angle range 0~360°.
Lifting AGV dare and good at dealing with all kinds of risk, pressure, and obstacles in direct contact, lifting AGV will stop and sound and light alarm, and remind the device to do fault display, automatically cut off the power, manual intervention to start again, to protect the material and personnel safety.