As a leader in China's independent mobile robot brands, CASUN is committed to research and development, production, manufacturing, and services of industrial mobile robots. It provides comprehensive solutions for smart logistics in application scenarios such as raw material transportation, production line logistics, intelligent inspection, warehousing logistics, and smart factories for new energy, automotive, and other industries. As a manufacturer and service provider of intelligent mobile robots, CASUN has established a clear strategy and overall plan for intelligent manufacturing.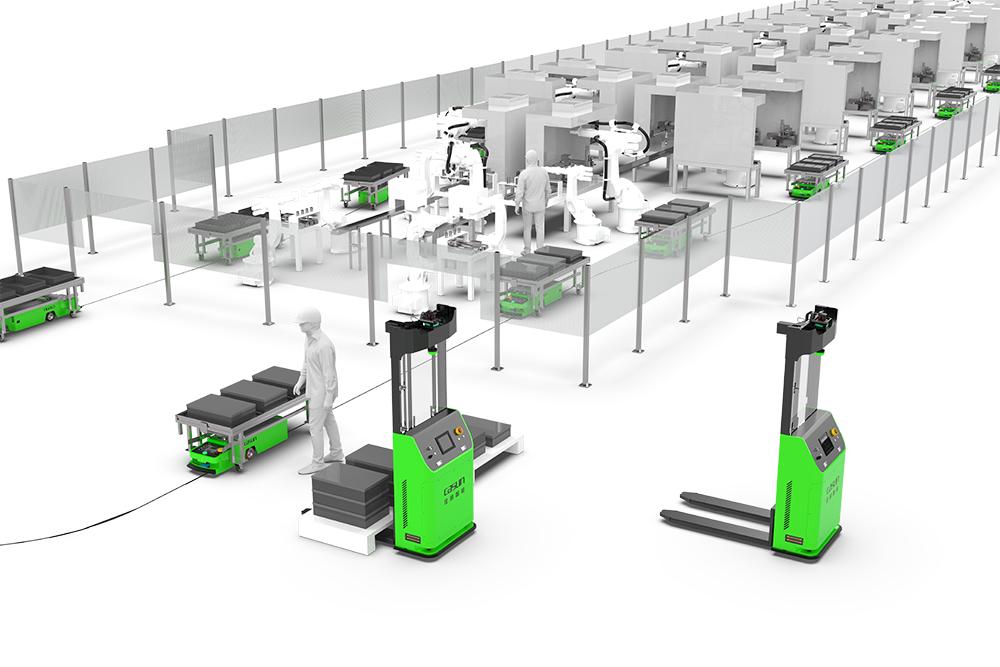 1. Diversified smart logistics scenarios for AGV robots

The factory adopts a comprehensive smart logistics plan, and 90% of the logistics links from raw material storage to finished product storage are completed by mobile robots. All links in the workshop material flow realize automatic delivery by mobile robots, achieving unmanned hauling.
2. Smart workshop for AGV robots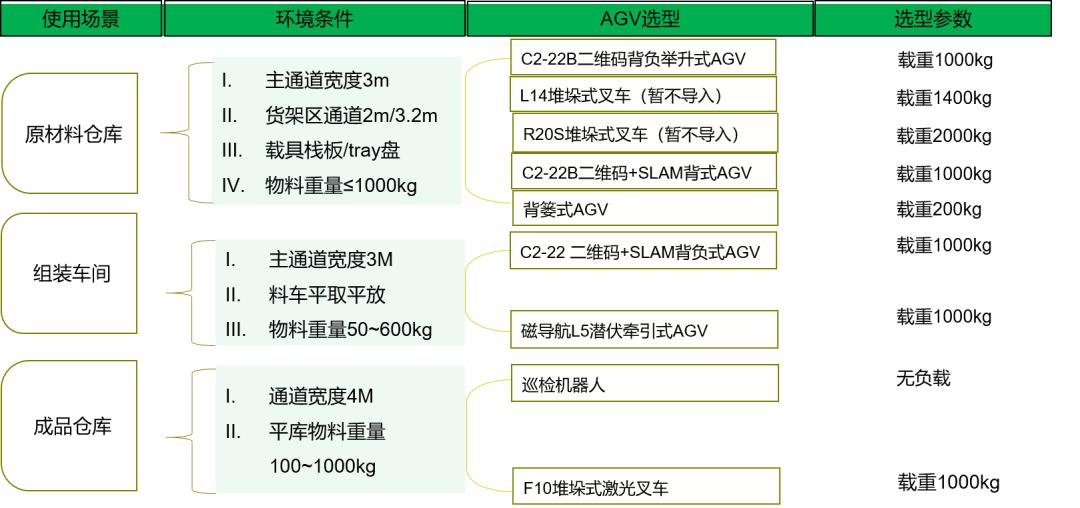 The workshop uses intelligent robots to pick and transport materials, changing from the traditional mode of manual picking and transportation to the upgraded mode of "goods to people" from "people finding goods," solving the problems of difficult cargo finding, long finding time, heavy material transportation tasks, and achieving production process monitoring. A smart workshop for AGV robots is an innovative solution that can significantly improve AGV production efficiency. By implementing advanced technologies such as Artificial Intelligence (AI), Machine Learning (ML), and Internet of Things (IoT), this workshop enables AGV robots to work more intelligently and autonomously.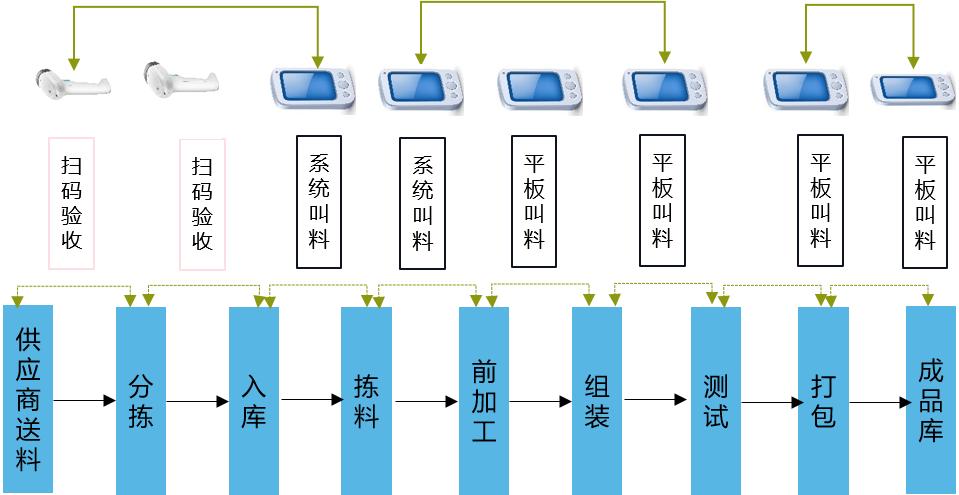 The workshop station is equipped with handheld smart terminals for easy task assignment.
3. Digital logistics system for AGV robots
Real-time visualization of workshop and warehouse data in the AGV management center achieves synchronization between physical logistics and data flow.
① Each production process link is equipped with a central control device that displays task status in real-time: material plan, production plan, production progress, target completion status, and automatic update of product real-time task completion status by the system.
② The material distribution terminal displays real-time warehouse material information and inventory status.
③ Each workstation needs to be equipped with a handheld tablet terminal, which displays standard operating instructions, including circuit diagrams, exploded diagrams, and other production manufacturing information.
4. Smart factory and smart management for AGV robots
1. Mobile management, efficient operation
Mobile terminals such as tablets and PDAs cover the entire process from receiving, quality inspection, warehousing, material retrieval/issuance, outgoing, and inventory counting, which is flexible, simple, and convenient, enabling more efficient operation.
2. Transparent management, traceable items
Real-time feedback of production tasks, shipping tasks, job progress, equipment status, abnormal situations, etc., can be viewed at any time through electronic billboards.
3. Intelligent management, accurate prediction and processing
Multiple operation strategies can be flexibly formulated globally, effectively analyzing, judging, warning, and planning, realizing risk avoidance, efficient management, and intelligent decision-making.
As a professional AGV company, CUSUN can provide the best AGV solutions. The construction of CUSUN's intelligent factory greatly enhances the production and manufacturing capability of mobile robots and improves the delivery capability. At the same time, the smart logistics system can timely analyze and alert risks in the product delivery process. By discovering delivery shortages at an early stage, production plans and procurement plans can be adjusted in a timely manner to minimize risks.
Smart logistics can effectively alleviate delivery delays. All demand information and business data are centralized in the AGVS system. Real-time understanding of raw material storage, production pace, and finished product delivery, timely analysis and warning of delivery delays, even if the material is in transit, can receive active delay alarms and rearrange production plans based on the current situation. Problems in delivery can be discovered early, and remedies can be found in a timely manner to minimize the impact on production and gain valuable time.